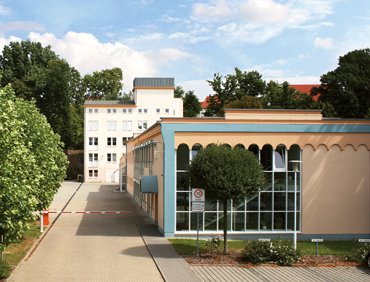 As a well-known manufacturing firm in Döbeln, Germany , we can look back on almost 100 years of tradition and 60 years of experience in the production of hot-stamping foils.
By merging with the globally renowned KURZ Group in 1991, we were able to further expand our international scope.
To give visibility to the link with the KURZ Group, Typofol Döbeln GmbH Mitte has been operating under the name
KURZ TYPOFOL GmbH since 2003.
Since the name change, the entire KURZ Group has been making use of this modern service center for many of its customers.
Quality as a given
We meet increasing customer demands and our own quality standards with major investment in technical equipment and with motivated and qualified employees. Efficient and environmentally-friendly production is part and parcel of our corporate philosophy. Compliance with DIN standard ISO 9001 (PDF 388,0 kB) has thus been a matter of course at our company for years.