Setting up your printer for personalisable ribbons
It couldn't be simpler with RibbonWiz: your new ribbon printer is ready to use in a matter of minutes. What to do:
Unbox and plug in the ribbon printer.

Load the RibbonWiz Android app on your Android tablet.

Connect the ribbon printer and tablet via Bluetooth.

Insert the coloured foil and ribbon.
That's all there is to it! In no time at all, you'll be creating customised gift ribbons for your customers with RibbonWiz! Log in to download the ribbon printer instruction manual and get started!
Looking for some inspiration about what messages to write? Have a look at our message ideas.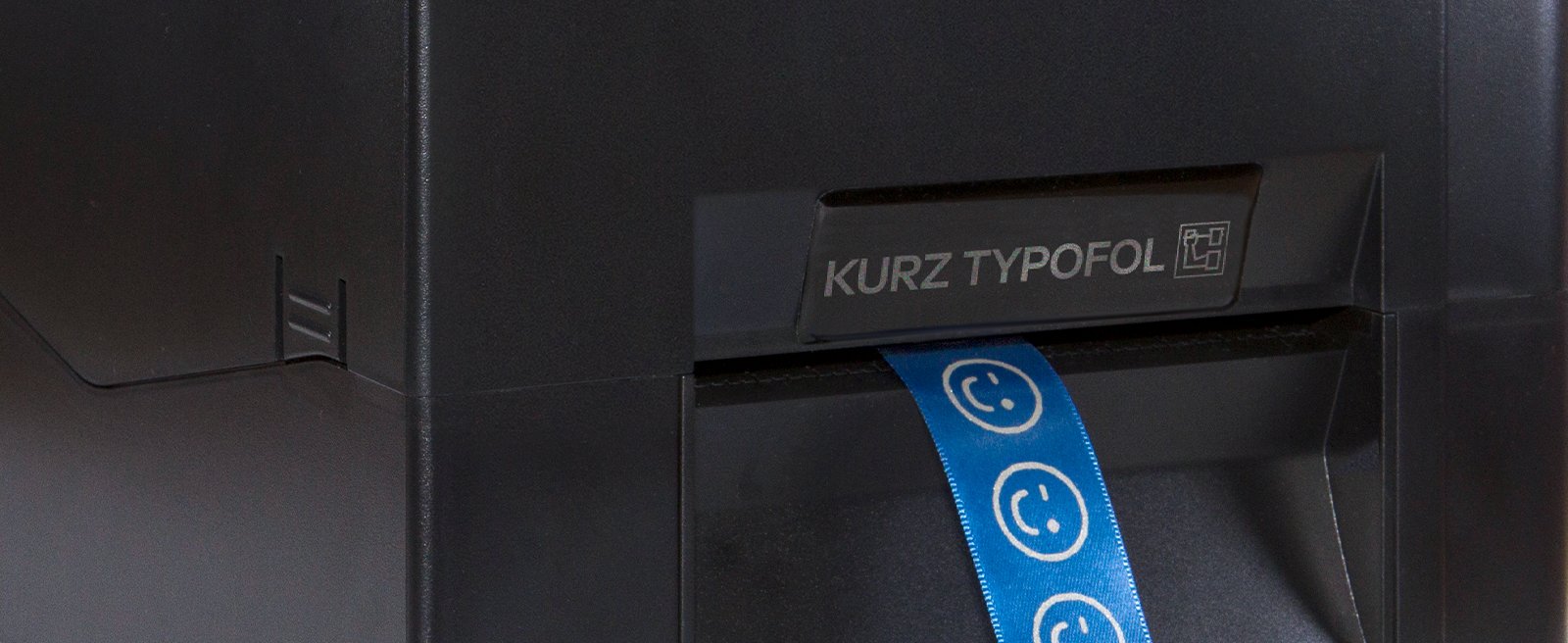 Why you'll be enjoying your RibbonWiz printer for a long time to come
Your new ribbon printer is an industrial printer. In other words, it has an extremely long lifetime. And you don't have to worry about making a mess: you can change the satin ribbons and coloured foils without spilling any ink. That also means the ribbon printer needs very little cleaning.
The coloured foils for printing the gift ribbons are Made in Germany. When you order the RibbonWiz starter kit, you are sent fully tested top-quality products that give you results to match.
The motifs printed on the ribbons are brightly coloured with a high level of detail.

The ribbons personalised using RibbonWiz last a long time, whatever the weather.

The RibbonWiz coloured foils are developed in Germany. Waste materials can be thrown in the general waste container without a second thought.
Your RibbonWiz printer does not take up too much space. With dimensions of 204 mm (length) x 280 mm (width) x 164 mm (height), it fits on any counter. As it is light (2.4 kg) and can be controlled from your Android tablet via the app, you can move it around whenever you like.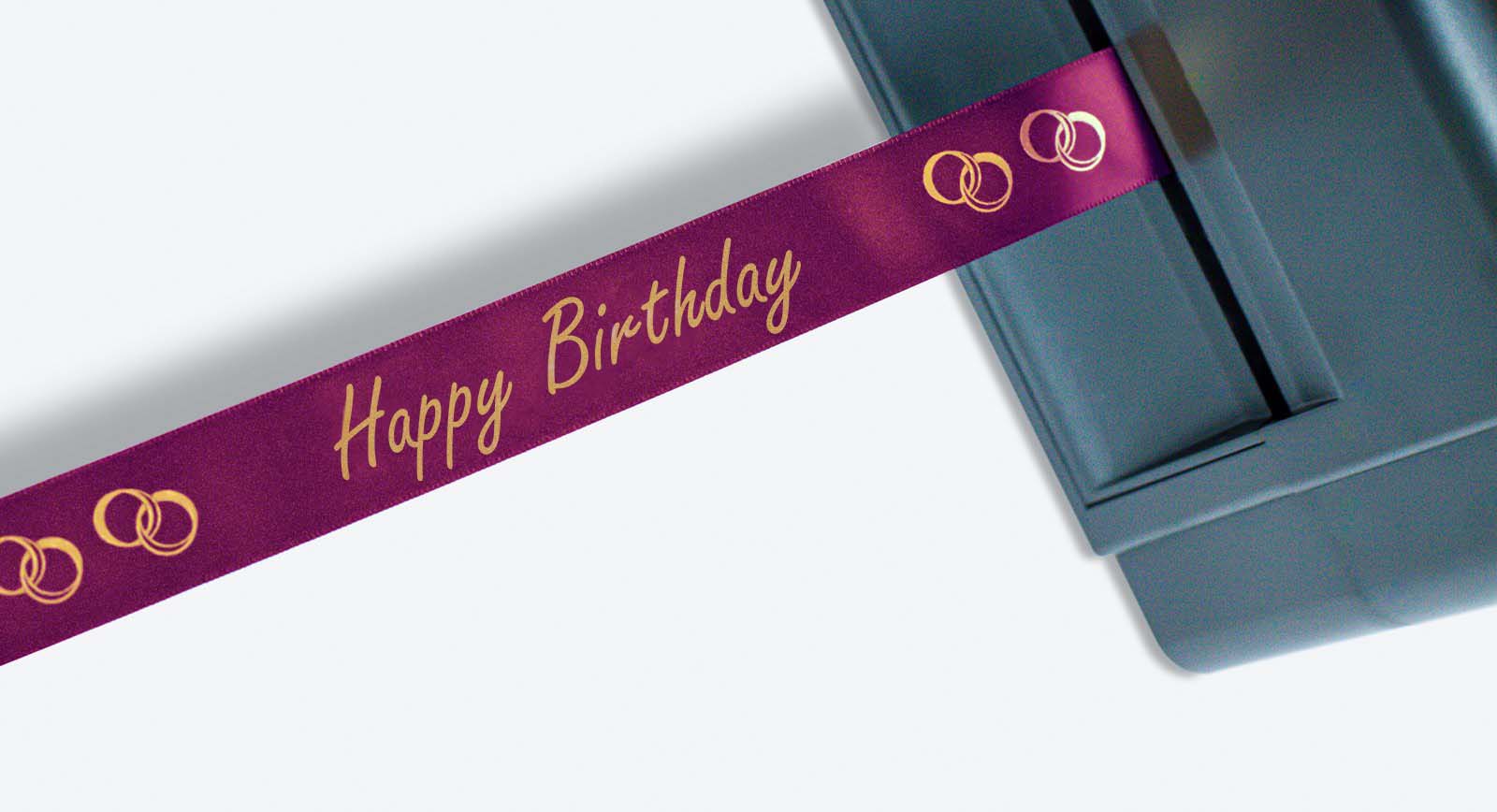 Decorative ribbons, lovingly designed
Personal messages are a sign of love. That's why their design is so important. Your new ribbon printer offers you a wide range of options.
You can print on satin ribbons that are 15 to 100 millimetres in width.

Using the app, you can choose whether you only wish to print on the ends of the ribbons or over their entire length.

Your printer for personalised ribbons prints not just highly bespoke messages but also images, symbols and even your logo!
Your new ribbon printer helps you attract and retain customers. The RibbonWiz magic supports your marketing by adding an innovative gift service.
Many of our customers have been enchanted by the RibbonWiz service for years. That's what makes us so sure your new ribbon printer is really simple to use and does its job reliably.
Want to know more about the RibbonWiz starter kit? Take a look at our RibbonWiz Q&As. Or we'll be happy to help you in person.
Log in for our answers to technical queries about how to use the RibbonWiz printer.
Give us a ring at +49 (0)3431 57 68 24!
Our personal service is a hallmark of RibbonWiz!